Arwen and me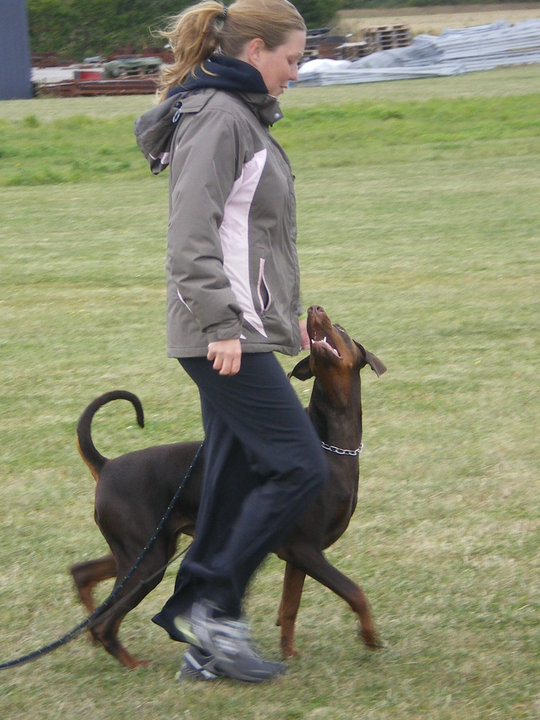 My name is Pernille Marie Nielsen, I am born in 1985. Ever since I was a little girl dogs has been my biggest passion, I was about 10 years old when I noticed the dobermann! How elegant, muscular, strong and proud the dobermann is, it was the reason I fell for it in the first place. Later I went with my mother and her husband out on the trainingfield with their two german shepards, then i discovered the dobermann work "live" for the first time. From the moment I saw it I knew that some day I would do the exact same thing. And I was right even though it is many years ago. Dogshows have also been very excited for me, since I saw it for the first time.
Pelle and me playing with a ball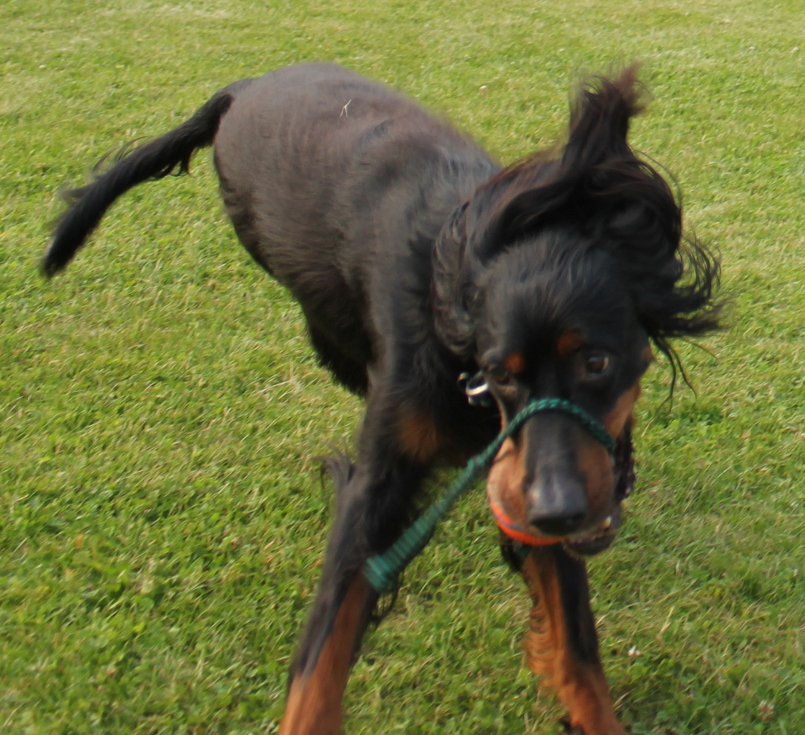 I believe that a dobermann have to be the whole package, you can take it from the training field into a showring and also the other way around. In 2007 my biggest dream came true, I bought my first dobermann Arwen, and it has just been the most spectacular journey ever since:-) Dobermann is the perfect breed for me, it is my true passion! Arwen  is the light of my life, and I never thought I would come so far with my first dobermann I have been very lucky with her. Then to my little mascot, he is my first dog and I got him in 2004. We have trained hunting, obedience, agility and special things servicedogs can do (a lot of tricks!) We have been to some dogshows, but he is not really a showdog, he is out of pure huntingdogs! All in all this world is very new for me, and I am still learning! I believe in learning by doing, so until now I have been to shows with my female almost 45 times! I am training IPO in a german sherpard club. Then I got my first litter and with this experience my new little hope is born, Brown Chief Ayden:-) She have great working skills, so I am expecting a lot of her in this direction. I continue until I get what I come for, I wanna go all the way!
Brown Chief Ayden in bitework with helper Martin Knudsen